"But thanks be to God, who has given us the victory through our Lord Jesus Christ."
(1 Corinthians 15: 57)
---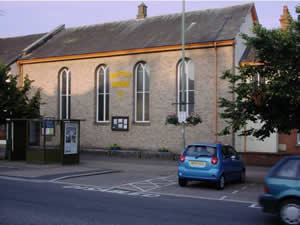 We are local people from all walks of life who love Jesus and have found a real joy and purpose in life.
We are not only Christians on Sunday but we encourage each other to live out our faith through the week, whether this is at work, in the home or enjoying leisure activities with others.

The church seeks to serve the community and we are pleased that a number of organisations in the town meet in our church premises.